Write your own Invisibule lyrics?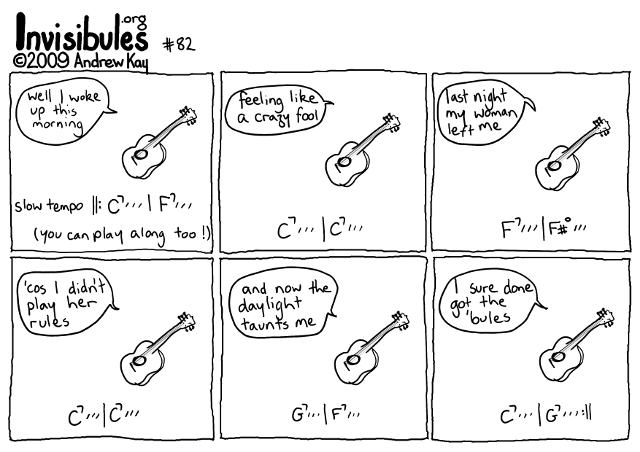 OK, music lovers, you got me singing the 'bules, inspired by comic #82 Twelve Bar. Let's have your best lyrics for Invisibule songs and poetry. It's not a competition, because that isn't how creativity works in Invisibulia, just the glory of taking part.
Let's see your best Invisibule lyrics or poems in the comments section below. If it needs music, remember to specify what type you'd like!