2011-11-12 The House of Bricks
Well, this is another comic as a result of Adam Murphy's excellent comic class. We were given fifteen minutes and the text "the thatch above their heads" to make a comic. I redrew the whole thing over the weekend and had a play with some shading techniques Adam showed us a few weeks ago. Here's the original, white-hot, off-the-top-of-the-head, 15 minute version: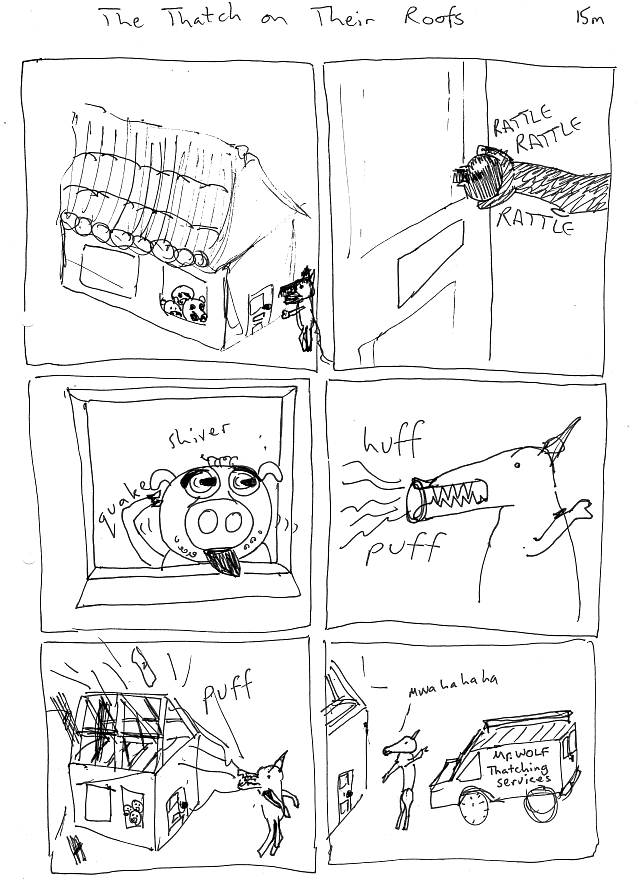 (You may need to click to make it big enough to see.)
↓ Transcript
"Little pigs, little pigs, let me come in!"
"Not by the hair of my chinny-chin-chin!"
"Then I'll huff and I'll puff, and I'll blow your house in!"